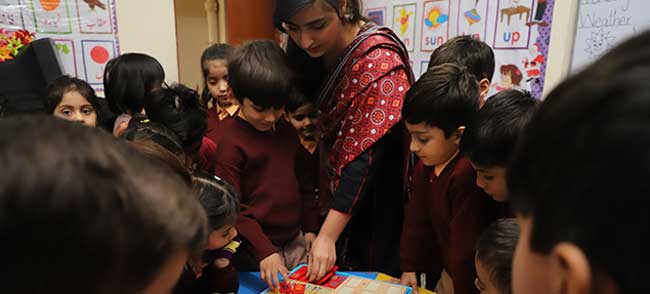 Early Childhood Development is one of a flagship programs of Hashoo Hunar Association aiming to educate and sensitize the key stakeholders on their role in children's holistic development leading to nation progress. HHA endeavors to contribute to Sustainable Development Goals 2030 by improving the access & quality of education through parental sessions and teachers training programs and provide technical support to the schools on demand. Early Childhood Development (ECD) is an innovative training program which focuses on building the capacities of teachers to stimulate learning in children at a very early age. The ECD approach employs an interactive and humane approach to teaching.
The training has three phases including theoretical learning, practical exercises and hands-on training leading to independent studies.
Technical support in setting up an ECD center as part of a socio-enterprise initiative.
Practical implementation of learnt skills in reputed schools around Islamabad.
Summer and winter camps for children ages 04-12 years.
Parenting sessions to create conducive learning environment for children holistic development.
Multiple Intelligence Clubs