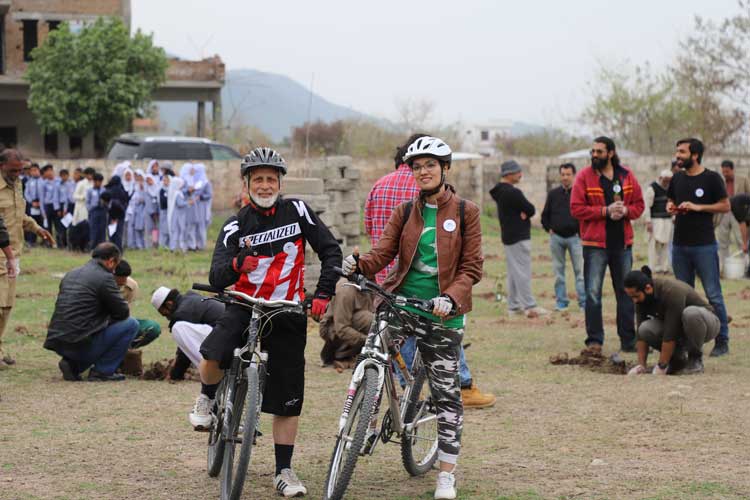 Hashoo Trust (HT) a subsidiary of Hashoo Foundation; strategically focusing on socio-economic uplift through humanitarian and sustainable livelihood program. The key approach is based on the belief that rural poor and marginalized communities have inherent potential to help themselves if they organize themselves and are provided with technical and financial support. Within the operational framework, the Hashoo Trust has been providing social guidance through its life skills program to the female youth residing in Youth Development Center, Gilgit and the trainees availing ECD diploma course. Financial assistance provided to the needy and deserving students through education assistance program besides number of humanitarian assistance interventions carried out throughout the year. Hashoo Trust's (HT) strategic focus leveraged approaches of Rural Development through community engagement strategies in 2019. The HT, therefore, steered its programmatic drive through robust planning to keep the program relevant to the external context of community needs. Among the key interventions of HT carried out a crossed Pakistan are mentioned below.
Support in Education: Hashoo Foundation has a strong conviction of pro-poor educational support initiatives through supporting deserving children in availing the basic right of education since 2004. Similarly, the initiative of Youth Development Centers (YDC) was launched as a response to the lack of institutions which could provide safe and secure accommodation to the female youth for higher education. This initiative has supported thousands of female youths to complete their secondary and higher secondary education since 2005.
Early Childhood Development (ECD) program: ECD program since 2004 has capacitated around 8,000 young women through its qualified and experienced staff. Our trained graduates are contributing as teachers, Educators, ECD Entrepreneurs across Pakistan and abroad. ECD program also successfully run and completed different donor funded projects such as GIZ ECD Certificate program, Pakistan Reading Project, Punjab Skills Development Project Diploma in ECD and Montessori Education, AKRSP ECD Entrepreneurship, Women Action Committee Certificate program in Peshawar and Islamabad etc.
Social Welfare Program: Philanthropy and charitable giving have always been to core of heart of the Hashwani Family since decades starting from Mukhi Hashwani. The Hashoo Foundation/Trust has been carrying out the philanthropic legacy of the Hashwani Family since long-ago when the philanthropic legacy of the Hashwani family was institutionalized under the Hashoo Trust. The core philanthropic intervention is the Humanitarian Program which includes social welfare program, education, and emergency relief support to deserving and vulnerable communities in times of need and disaster.